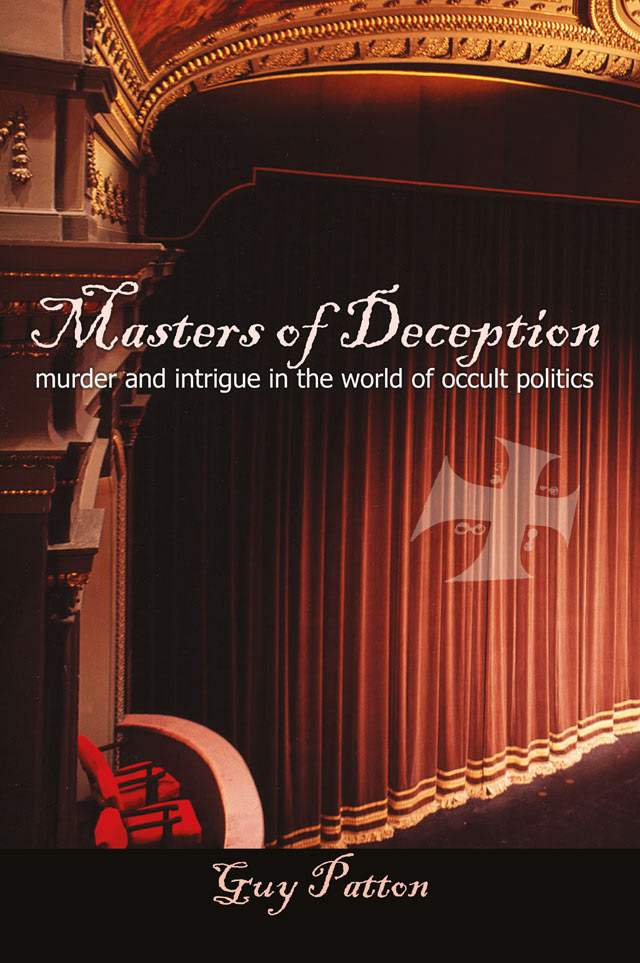 In 2003, the publication of
The Da Vinci Code
propelled the enigmatic Priory of Sion to international fame as the guardians of a sacred bloodline. But
Guy Patton
has been investigating the group for more than two decades, and has reached the conclusion that the Priory operates within the milieu of occult politics, a shadowy world in which secret societies throughout the centuries have tried to influence the power of governments and the fate of nations; a world of symbols, archetypes, ritual and fantasy, where the separation of idealism, personal gain, egocentricity and criminality are often blurred. 
Patton's investigation reveals that the Priory is only part of a web of secretive groups and individuals many of which, in true Machiavellian style, have resorted to deception, fraud, blackmail and even murder in pursuit of hidden, and frequently sinister, goals. Their manipulation is now laid bare. 
Michael Baigent, Richard Leigh and Henry Lincoln said that
Masters of Deception
should be considered as the third part of Holy Blood, Holy Grail and The Messianic Legacy! Includes photo section.